A photo frame ornament for a baby's first Christmas is great because you get to mark this special event in your little one's life with a picture of the time. It's a picture that you can look back at when your child is older and something they will also enjoy every year at Christmas as well.
There are some great baby's first Christmas picture frame ornaments for 2014.
If you had a baby this year these ornaments are great for your little one and starting a new tradition at Christmas time. If you know someone who has a little one celebrating their first Christmas, these ornaments make super special Christmas gifts that can be kept for many, many years to come.
Check out all the different baby's first Christmas ornaments for 2014.
Hallmark 2014 Baby's 1st Christmas One Cute Cookie Photo OrnamentBUY NOW
This ornament from Hallmark is colorful and creative and a pretty unique ornament for your baby's first Christmas.
It includes cute little gingerbread characters as well as reads "Baby's 1st Christmas" with "2014" at the bottom. It even has a cute little hanging charm that reads "one cute cookie."
The main attraction of the ornament though, is the picture frame right in the middle that allows for a generous size picture of your little cutie.
This ornament is pretty popular being that is is a Hallmark ornament and won't last very long, so make sure to buy it early.
Babys First Christmas Photo OrnamentBUY NOW
This is a cute simple little ornament that makes the baby the main attraction of the ornament. It comes attached to a red ribbon for easy hanging and holds a 2″ in diameter photo of the little guy or gal.
The ornament reads "Baby's 1st Christmas" at the top and then under the photo area it reads "the newest Star on the tree."
This may be a good pick for your tree if you like simpler ornaments and just want a nice quality baby's first Christmas ornament.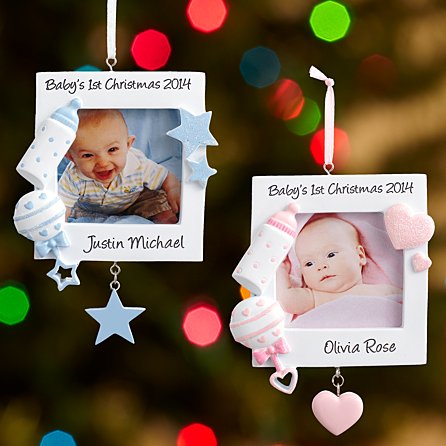 Girl & Boy Baby's First Christmas 2014 OrnamentBUY NOW
How cute are these adorable boy and girl themed Christmas ornaments? These would be great if you wanted a girl or boy themed baby's first Christmas ornament that also allows for a picture of your baby.
The great thing about these ornaments is that you can get them personalized with your baby's name at the bottom so you have an extra special ornament for their first Christmas.
The ornament holds a 2″x 2″ and the whole ornament measures 4 1/4″ x 3 1/2″. Each one even comes with a darling little matching charm that hangs off the bottom for an extra little touch of sparkle.
Personalized Baby's First Christmas Photo Ornaments
If you are looking for more of a personalized touch for the ornament, you will want to check out Zazzle.com for all their adorable baby's first Christmas ornaments that allow you to upload a picture of your baby and it will printed right on the ornament. This works out great because you don't have to worry about finding a picture the right size to fit the photo frame and you don't have to cut up one of your pictures for the ornament.
There really are so many adorable ornaments to choose from and each one allows you to have your baby's picture right on the ornament. You also get to include the year and on some of them your baby's name as well.
Check out just some of my favorite picks below to give you an idea of styles to choose from.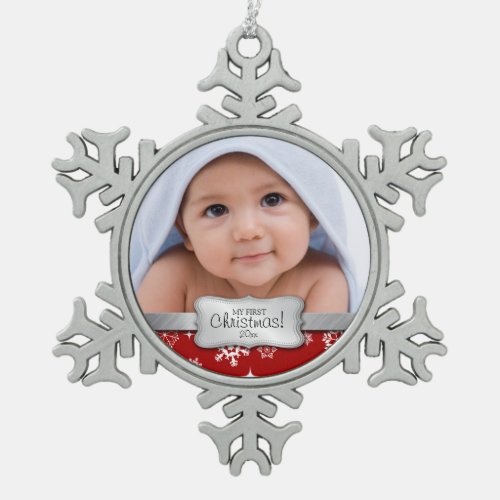 BUY NOW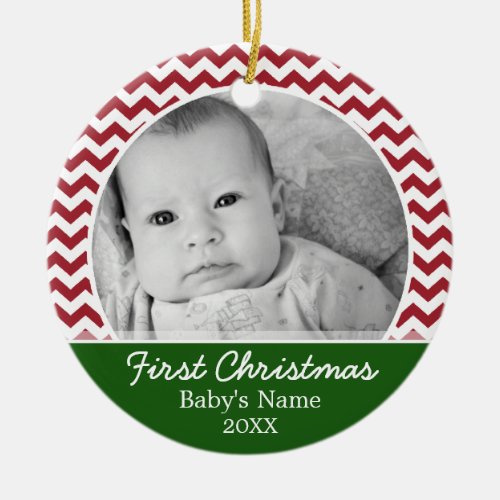 BUY NOW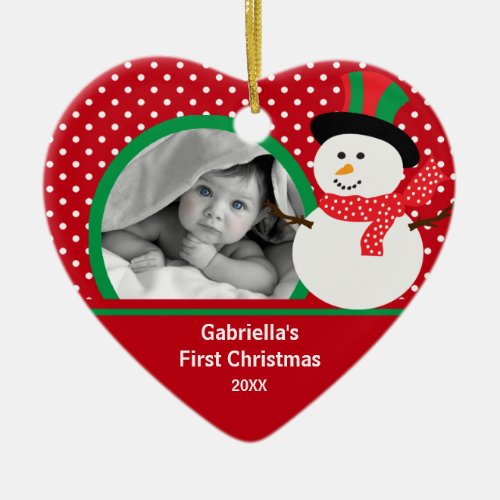 BUY NOW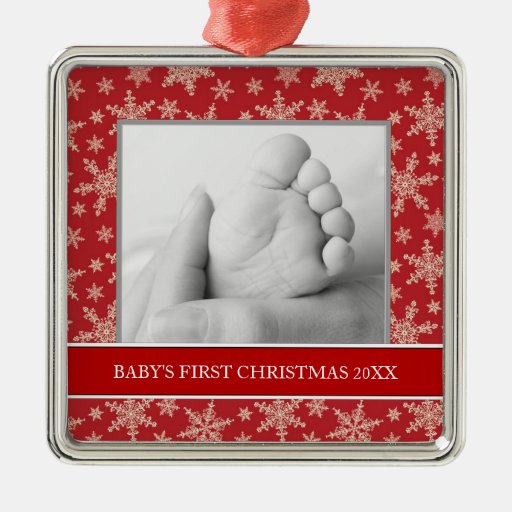 BUY NOW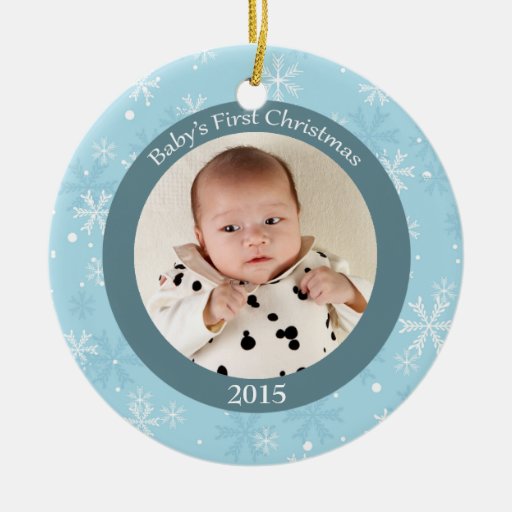 BUY NOW
BUY NOW